On the 28th March 2004 Maggie presented us with her second litter. A big litter like her last one. She is good at big litters is our Mags. Father is our very own "Toddy".
We call them the Maglettes. There are 5 boys and 5 girls. As to colours well there are 4 black and white boys and one liver and white boy - 2 black and white girls and three liver and white girls. Here is a picture of them taken at just under one week old.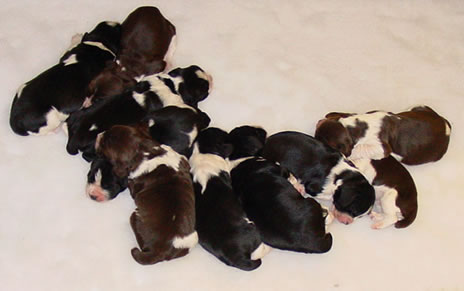 7 days later and they are growing bigger......
At 18 days there is a tummy that needs tickling !!!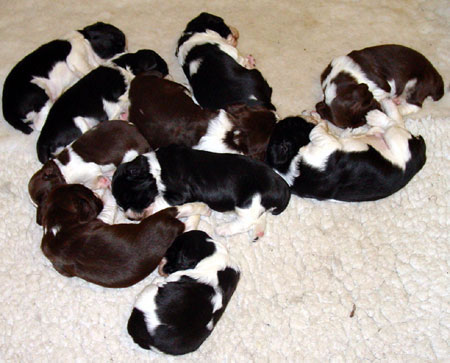 At 28 days they are eating well
We shall post some more photos as they grow older so keep checking back. Meanwhile we are enjoying our latest editions.
View their

Back to our

Page
© Canouan English Springer Spaniels 2000/2004